Carroll County Halloween Attractions & Events
Carroll county has some of the best Haunted Attractions in Georgia. Whether you're looking for a good fright, want to go pumpkin picking, or simply looking to create amazing fall memories, then you'll want to head out to Carroll county this Halloween season. With terrifying chills and exhilarating thrills, Carroll county has something to offer for everyone - from families in search of kid-friendly fall fun, to friends looking to spend an evening at some of the spookiest haunts in Georgia. Halloween is almost upon us! Make sure to check out what Carroll county has to offer this autumn - you won't be disappointed!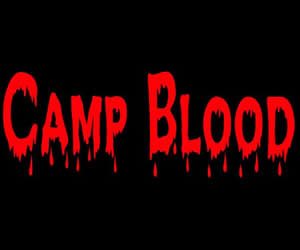 Located in Carrollton
Open today!
In a sleepy little town just south of Carrollton, Georgia there lies a trail in the woods that few have dared to walk....... Most Run For Their Lives! Camp Blood has been scaring the "Yell" outta folks for over 26 years with it's version of redneck humor and horror and with 3 haunted attractions, Read More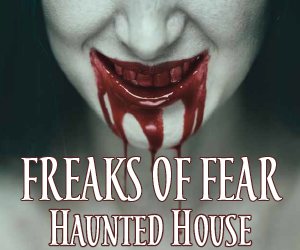 Located in Carrollton
Closed today. Next open 10/20/17
Hey everybody this is Zachary with Freaks Of Fear Haunted House. We are so glad you are visiting our website. Join us on a journey into one of the most terrifying haunted attractions in the West Georgia area. Our haunted attraction has a new and interesting approach on scaring the living day lights Read More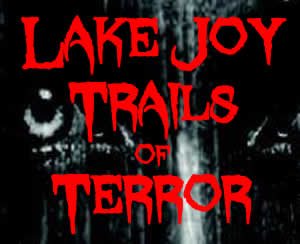 Hey everybody this is Zachary with Freaks Of Fear Haunted House. We are so glad you are visiting our website. Join us on a journey into one of the most terrifying haunted attractions in the West Georgia area. Our haunted attraction has a new and interesting approach on scaring the living day lights out of you. For those of you that think you are brave enough to walk through - GOOD LUCK!...

Read More

Categories: Spook Walks / Haunted Trails

In a sleepy little town just south of Carrollton, Georgia there lies a trail in the woods that few have dared to walk....... Most Run For Their Lives! Camp Blood has been scaring the "Yell" outta folks for over 26 years with it's version of redneck humor and horror and with 3 haunted attractions, you won't want to miss the fun including: the legendary Camp Blood Trail, Nightmare Inn,...

Read More

Categories: Haunted Houses | Zombie Hunts & Shootouts | Spook Walks / Haunted Trails

Haunted Attraction

Zombie Attraction

Farm Attraction

Hayride

Pumpkin Patch

Corn Maze

Escape Game

Ghost Tour

Halloween Party

Other Attraction