Little 5 Points Halloween Festival & Parade: What You Need to Know
Home » Blog » GeorgiaHauntedHouses.com News and Updates
October 8, 2018 By Wendy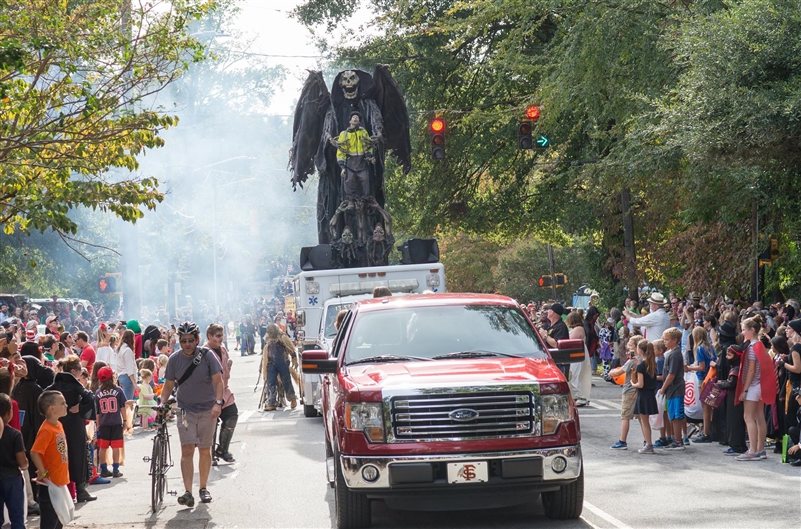 Join the more than 35,000 people who flock to the annual L5P Halloween Festival & Parade each year!
Photo by:
Wes Carter via Little 5 Points Halloween Festival & Parade
The annual Little Five Points Halloween Festival & Parade is where more than 35,000 people flock to each October. The signature Halloween festival & parade is one of the largest in the southeast and one of the top 10 Halloween events in the country.
Little Five Points (L5P) has a history as the first commercial district outside of downtown Atlanta's Five Points. Today, it's a destination for locals and visitors alike for shopping, dining, and enjoying the arts. So, this Halloween season, head over to the artistic Atlanta neighborhood and join in the Halloween celebrate on Saturday, October 20th!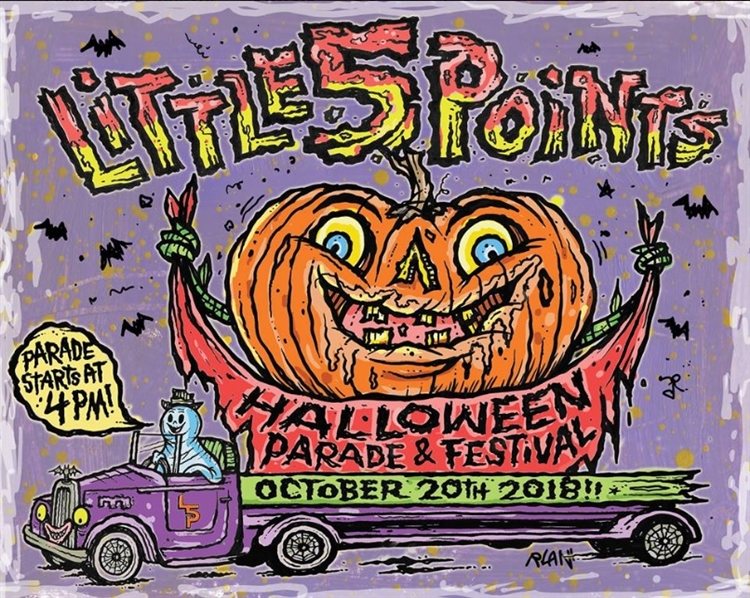 Photo: Little 5 Points Halloween Festival & Parade
What to Know Before You Go
WHO: Everyone is invited so bring your creepy lantern and dress up in costume for a fun night of Halloween celebration! Food trucks and beverages will also be on the scene starting at 6pm with parade step-off at 8pm. The Black Sheep Ensemble will lead the parade around the paths of Grant Park with the Krewe of the Grateful Gluttons giant puppets and goblins! Wasted Potential Brass Band will bring up the rear! The parade will loop back to Milledge Fountain where the bands come together for a magical crescendo! Stay after for DJ by DJ Tabone, food, drinks, and lantern fun, or until the goblins wear themselves out!
WHAT: Annual Little 5 Points Halloween Festival & Parade
WHEN: Saturday, October 20, 2018. Artist Market & Food Vendors from noon to 11pm. Parade from 4pm - 6pm.
WHERE: Parade route starts at Austin and Euclid and moves up Euclid to Moreland. It turns South on Moreland and proceeds to the Wrecking Bar Brewpub where it will do a U-turn and proceed to Freedom Parkway. Click here for the parade route.
WHY: Celebrate Halloween and enjoy great food, drinks, live entertainment and the best Halloween parade in the South!
Let us know in the comments below if L5P Halloween Festival & Parade is one you'll attend this year!