Spring Scares to Take Place at Containment Haunted House with Special "The Rot" Event
Home » Blog » Georgia's Best Weekend Events, GeorgiaHauntedHouses.com News and Updates, Georgia Haunt News
January 30, 2019 By Chelsea T.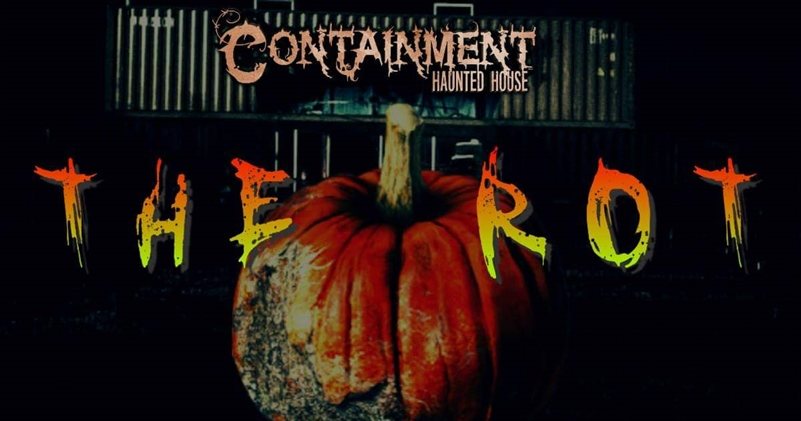 Halloween may be long gone and if you're as big a fan as we are, you're already counting down to the 2019 Spooky Season. But in the meantime, Containment Haunted House of Lithia Springs will be hosting a special springtime event, "The Rot."
The haunted attraction will open its doors for three nights, April 4th, 5th & 7th from 8:30-11:30 PM – giving locals a chance to enjoy some scary-good fun before Halloween rolls around.
Be prepared upon entering, as the pumpkins that were propped up perfectly during the Halloween Season are now carcasses that litter the woods, complete with flies swarming them. The spirits throughout have become restless awaiting their favorite time of year, and they're looking forward to meeting their latest visitors, or shall we say victims?
Box office will open at 8:00 PM.
Click here for more details on "The Rot!"