Find Out All About Containment Haunted House and What's in Store this Halloween Season!
Home » Blog » Georgia Haunts: An In Depth Look
June 28, 2018 By Haunt News & Press Releases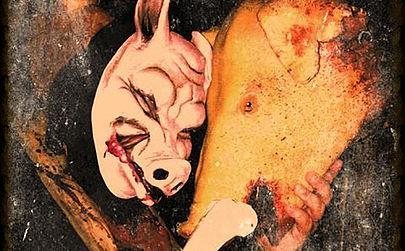 Venture through the terror that is Containment Haunted House!
GeorgiaHauntedHouses.com recently sat down with Joey Mccollough of Containment Haunted House, to discuss what's new at Containment Haunted House for the 2018 Halloween Season! Located in Lithia Springs, Containment Haunted House has been preparing all year long to give thrill seekers the scares they've been waiting for. Will you be able to handle the terror that awaits?
What's new at Containment Haunted House for 2018? Do you have any new rides, attractions, or special features that Haunt Seekers should know about?
We are spending the year on enhancing our show quality with new costumes and more advanced make-up designs.
What are you most excited about for the 2018 Halloween Season?
This is the first year that we have been able to keep the haunted house set up year round. Since its existence Containment has always been a temporary setup and had to be rebuilt every year. This year we will be able to focus on really enhancing the attraction to showcase the skills of our actors and the creative ability of our team.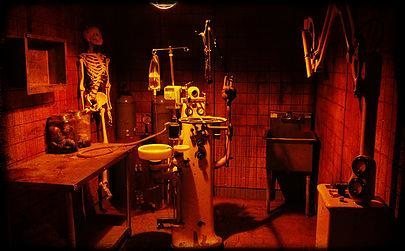 What differentiates Containment Haunted House from other local haunts in Georgia?
We are unique in several ways. First, we are built out of 26 shipping containers that make up an almost fortress type maze. We have been able to build a building out of these containers and offer a mostly inside experience along with floored walkways and roofs over open areas. Second, we pride ourselves on our actors. We don't believe in the boo scare, we strive to find new ways for our actors to invoke terror in the hearts of our patrons. We are also a very unorthodox haunted house. We believe in doing things out of the box and being very different from the other attractions in the area to help us stand out in the haunted house scene of Atlanta.
How long has Containment Haunted House been in business? Can you tell us a bit more about Containment Haunted House's history?
Containment first opened up in 2013 under different management. It was built for Atlantic Station in downtown Atlanta and was used for one season. The property owners chose not to open in 2014 and later place it for sale in early 2015. We purchased it in August 2015 and moved into Hiram Georgia. After the close of the 2015 season, it was packed up and relocated to Classic Paintball located just off Thornton Rd. at I-20. After the 2016 season, it was relocated on the property to its final resting spot in early 2017. We are now going on the 4th season since it was sold from Atlantic Station, and the look and feel of the attraction have greatly evolved. It has become its own animal that feeds off the imagination of the team that works within its bowels. For those of us involved it has truly, became a part of us and has its own personality. It is alive.