Dark Horrors Await You at Containment Haunted House's Sinister Masquerade for Mardi Gras Season and Post-Valentine's Day Fun!
Home » Blog » Georgia's Best Weekend Events, Georgia Haunts: An In Depth Look, Georgia Haunt News
February 9, 2018 By Wendy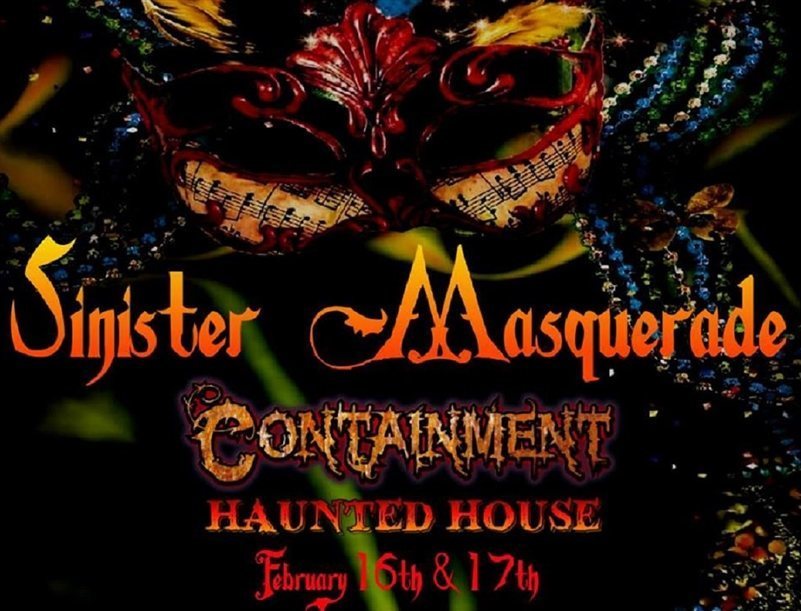 "Sinister Masquerade" at Containment Haunted House.
Photo by:
Containment Haunted House.
Get ready to enter the season of nightly carnivals, parades, bead necklaces, and masquerade masks because Mardi Gras season is arriving! To make it extra thrilling this season, you're not going to want to miss Sinister Masquerade at Containment Haunted House.
Dark horrors await you as you enter the world of masked madness at this frightening haunted attraction. The deep dark world behind the Mardi Gras celebration is revealed with extreme fright. Come out for an exciting night to celebrate Mardi Gras or for some post-Valentine's Day fun!
Sinister Masquerade at Containment Haunted House is open for two nights only: Friday, February 16th & Saturday, February 17th, from 8PM – 11PM. Tickets are $25 per person and available for purchase online or at the Box Office starting at 7:30PM.