Seven Spooktacular Examples of Exceptional Halloween Nail Art
Home » Blog » Halloween's Hottest Trends, Scary-Good DIY Ideas
September 5, 2015 By Kelly T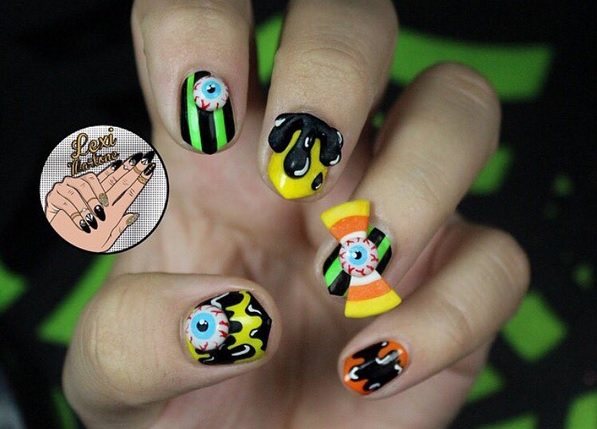 Photo by:
@leximartone via Flickr
For those who like to go all out during the Halloween season, and display their undying love for the late October holiday every and any way they can, Halloween nail art has become a creepily cute way to do so. With just a few colors and a brush, Halloween enthusiasts can transform their once bare fingernails into miniature depictions of All Hallows' Eve fun.
From cute vampires and blood dripping cuticles, to the phases of the midnight moon, to the creepiest bejeweled claws you have ever seen, these seven examples of exceptional Halloween themed nail art embody all aspects of All Hallows' Eve fun. Check out these frightful fingernail designs, from various talented Instagram users, and get inspired to make your own creepy creations!