Folklore Haunted House Returns with Christmas Nightmares Friday the 13th Weekend
Home » Blog » Georgia's Best Weekend Events, GeorgiaHauntedHouses.com News and Updates, Georgia Haunt News
December 13, 2019 By Wendy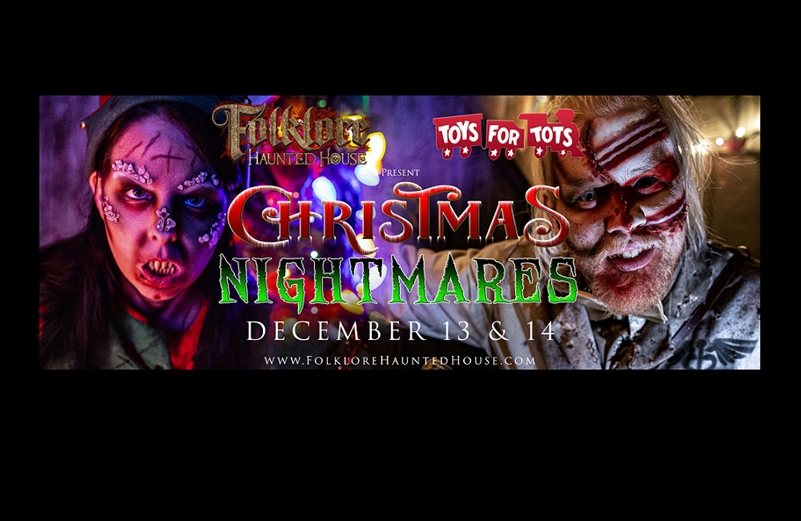 Photo by:
Folklore Haunted House Presents
More scares are coming and it's all happening on Friday the 13th. Folklore Haunted House is presenting "Christmas Nightmares" on December 13th and 14th. Come out for 2 nights of horrifying scares with the scariest Christmas characters and patients at Asylum '67.
"Christmas Nightmares" is a charity event. Bring an unwrapped toy for Toys for Tots, and admission's only $10 ($20 admission without toy donation). Tickets are sold at the Box Office. Doors open 7:30 p.m. to 11 p.m. Get scared this holiday season and help make Christmas special for less fortunate kids through the annual Toys for Tots Drive!