Paranoia Haunted House Presents: Holiday of Horror Haunt this Christmas Season!
Home » Blog » Georgia's Best Weekend Events, Georgia Haunt News
December 12, 2016 By Chelsea T.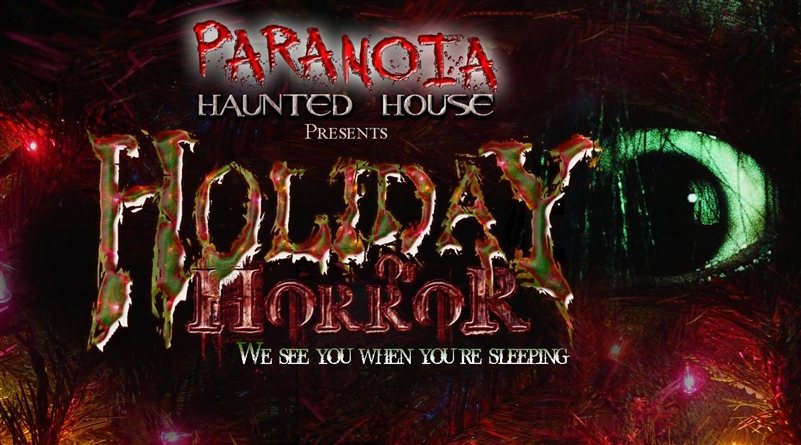 Photo by:
Paranoia Haunted House | Facebook
Don't miss out on the last evening of Holiday of Horror at Paranoia Haunted House! Celebrate the Holiday Season on Saturday, December 17th as Paranoia gives thrill seekers one last chance for some terrifying fun before the year comes to an end.
If you're brave enough to check out Holiday of Horror, be prepared to come face to face with Krampus, Santa Claws, The Grinch and his dog Max. Those who have the nerve to take on these horrifying Holiday characters will even have a chance for a photo opportunity with them! The holiday event will take place from 8-11 PM.
Tickets are just $20 per person - click here to purchase yours ahead of time!