Tons of Terror Awaits this Halloween Season at Rocky Branch Ghost Town!
Home » Blog » Georgia Haunts: An In Depth Look
October 5, 2018 By Haunt News & Press Releases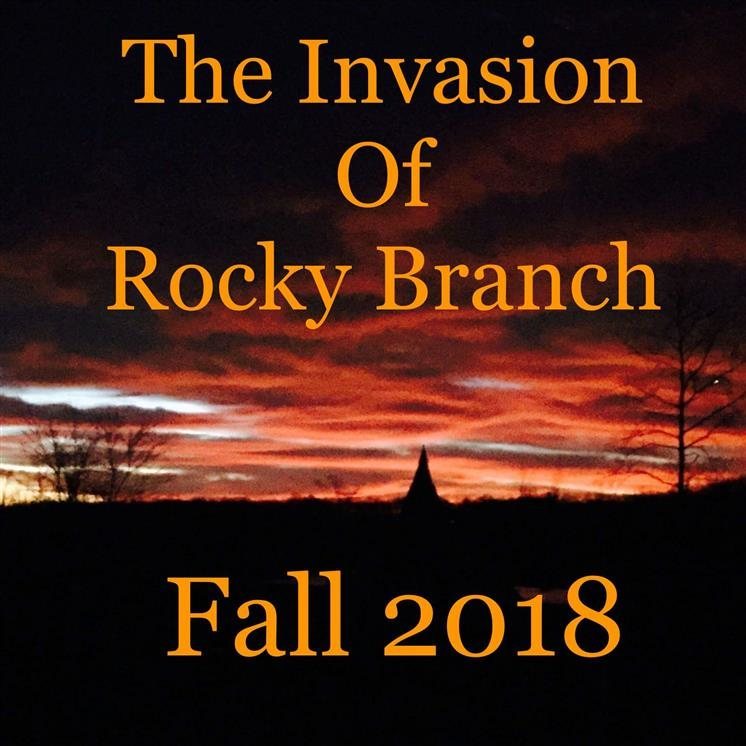 GeorgiaHauntedHouses.com recently sat down with Carmon Williams of Rocky Branch Ghost Town, to discuss what's new at the attraction for the 2018 Halloween Season! Located in Bremen, this unique haunting experience is sure to get your heart pounding! Read below to find out what's in store for this year.
What's new at Rocky Branch Ghost Town for 2018? Do you have any new rides, attractions, or special features that Haunt Seekers should know about?
A new twist this year is "The invasion" of the Mine and the Mind. When the explosion happens in the Gold Mine a toxic liquid has been leaked, putting off a Mind altering gas that makes your worst phobias appear real. This opens up a wide variety of things that can and will happen. Don't think the worst are it might become a reality.
What are you most excited about for the 2018 Halloween Season?
Our amazing "Scream Team" Not only do we have many returning veteran actors this year we also have several enthusiastic newbies. Their fresh new approach and interjected abilities really add to the scenes.
What differentiates Rocky Branch Ghost Town from other local haunts in Georgia?
There are a few things that sets Rocky Branch Ghost Town apart from other Haunts. One is the most obvious. We have an actual 1800's style Old Western Town constructed on our property that you can go into the buildings. The other is that we have the freedom and the ability to change up our acts according to the group. Our actors know when to be more scary and when to tone it down. Giving our patrons the best haunt experience.
How long has Rocky Branch Ghost Town been in business? Can you tell us a bit more about Rocky Branch Ghost Town's history?
Rocky Branch Old West Ghosts Town has been in business on and off since 2006. However, we have only owned it for three years. This is our fourth consecutive year to have the Haunt. Making it the longest running years in a row that it's been open. We are making improvements each year. Folks are realizing that we are here to stay.
What's your favorite experience since opening Rocky Branch Ghost Town?
When I hear people screaming and see them run out of a scene I know we have accomplished our goal and gave them what they paid for.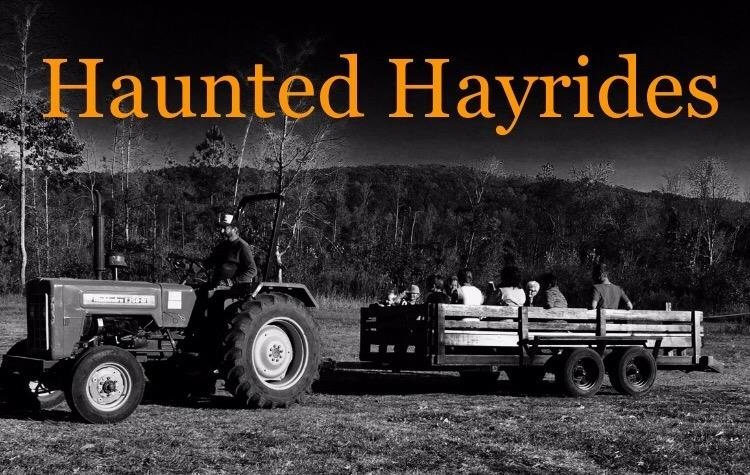 How long is a typical haunt experience at Rocky Branch Ghost Town from start to finish?
It usually takes about 45 - 50 minutes to walk through all the buildings, the trail then get on the Haunted hayride and go through the woods. We try to entertain you while you are waiting in line.
On a scale from 1 to 10, how scary would you say Rocky Branch Ghost Town is? Why?
I would say we are about a 7-8 on the scary scale. About a PG13 Haunt. We don't claim to be the scariest haunt around, but we are most definitely one of the most unique.
We must be doing something right. 2015 and 2016 Winner Best Overall Haunted Attraction from Georgia Haunted Houses.com, then in 2017 still Voted Top Rated Haunted Attraction. Striving for another win this year.
Does Rocky Branch Ghost Town's property have any real haunted history? Do you have a spooky encounter you'd like to share?
We don't know for sure if Rocky Branch is truly Haunted, but there has been several times that it appeared to be. Sometimes when we are setting up scenes things will get moved and no one claims to have moved them. There have also been times that I have felt a presence of someone and no one would be there.
What inspired you to open up a haunted attraction? What's your favorite part of the business?
I never would have thought that I would have owned an Haunted Attraction. I didn't grow up going to them. Just wasn't my thing. I bought the property for other events, the Haunt just come with the package. However since the first time I scared someone and felt that thrill of accomplishment I look forward to the next one. Trying to outdo the last. Truly making my favorite part of the business pleasing the customers and giving them the scare that they paid for.
How has new technology (i.e. animatronics, special props, etc) helped you to enhance Rocky Branch Ghost Town?
This year we have added more animatronics, special effects and sounds. We also pre-recorded voice overs making the narration more consistent and effective.
Can Rocky Branch Ghost Town accommodate large groups? How many people can experience Rocky Branch Ghost Town together as a group?
We can accommodate large groups offering discounts and the use of our party room. Even though we still need to split the group up in some scenes, it can usually end back up together on the Hayride.
Does Rocky Branch Ghost Town offer any special deals, discounts, or coupons?
We offer group rates by calling the office at 770-415-7092.
Anything else you'd like to let us know about Rocky Branch Ghost Town?
We offer Birthday Parties, special events and even Haunt Themed Weddings. Call for details.