The Walking Dead Actor Dies at 76, Loving Tributes to Scott Wilson
Home » Blog » GeorgiaHauntedHouses.com News and Updates
October 9, 2018 By Wendy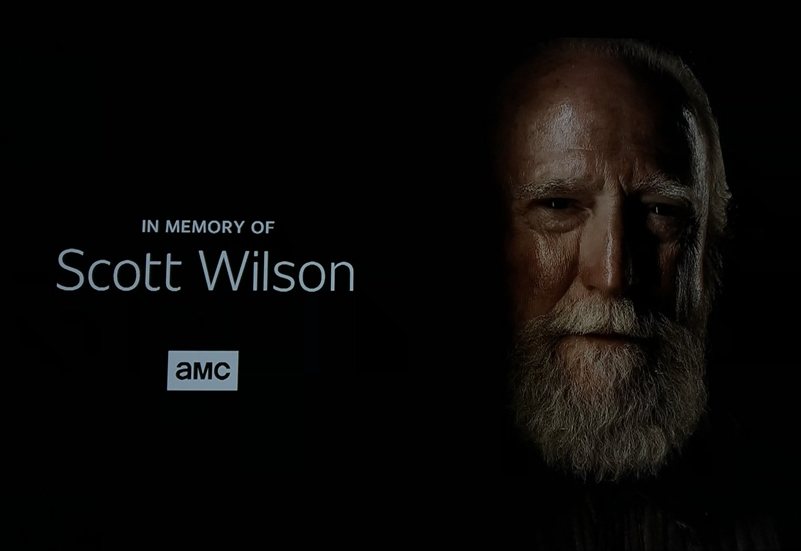 Scott Wilson played the role of veterinarian Hershel Greene on The Walking Dead.
Photo by:
Rick Grimes, via Twitter
Scott Wilson who plays Hershel Greene on The Walking Dead has passed at the age of 76. He died on Saturday at his home in Los Angeles. According to some reports, the cause was complications of leukemia.
This latest news leaves many stunned as it was reported Wilson would return in his role as Hershel for the new season just hours before word came out about his death. He had already filmed scenes for Season 9 and he was also slated to appear at the Walker Stalker Con in Atlanta, Georgia later this month.
Wilson's death was confirmed via the official "Walking Dead" Twitter account: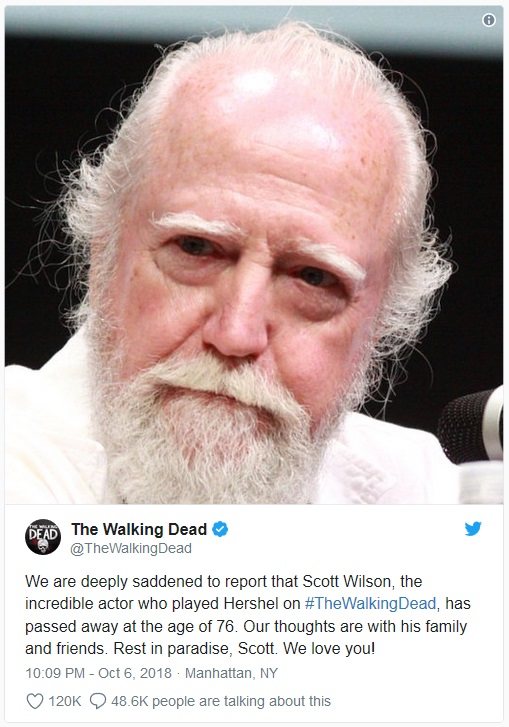 Photo: The Walking Dead, via Twitter
Since the announcement of his death, The Walking Dead cast, producers, and friends have paid tribute to the legendary actor who was brought up in a small town in Georgia. It's compiled here.
May he R.I.P.
Let us know in the comments below if you're a fan of The Walking Dead and your favorite memory of Scott Wilson as Hershel Greene!